For roadside assistance or emergency service needs please call one of the following service numbers below:
Bentley Motors  (800) 323-0100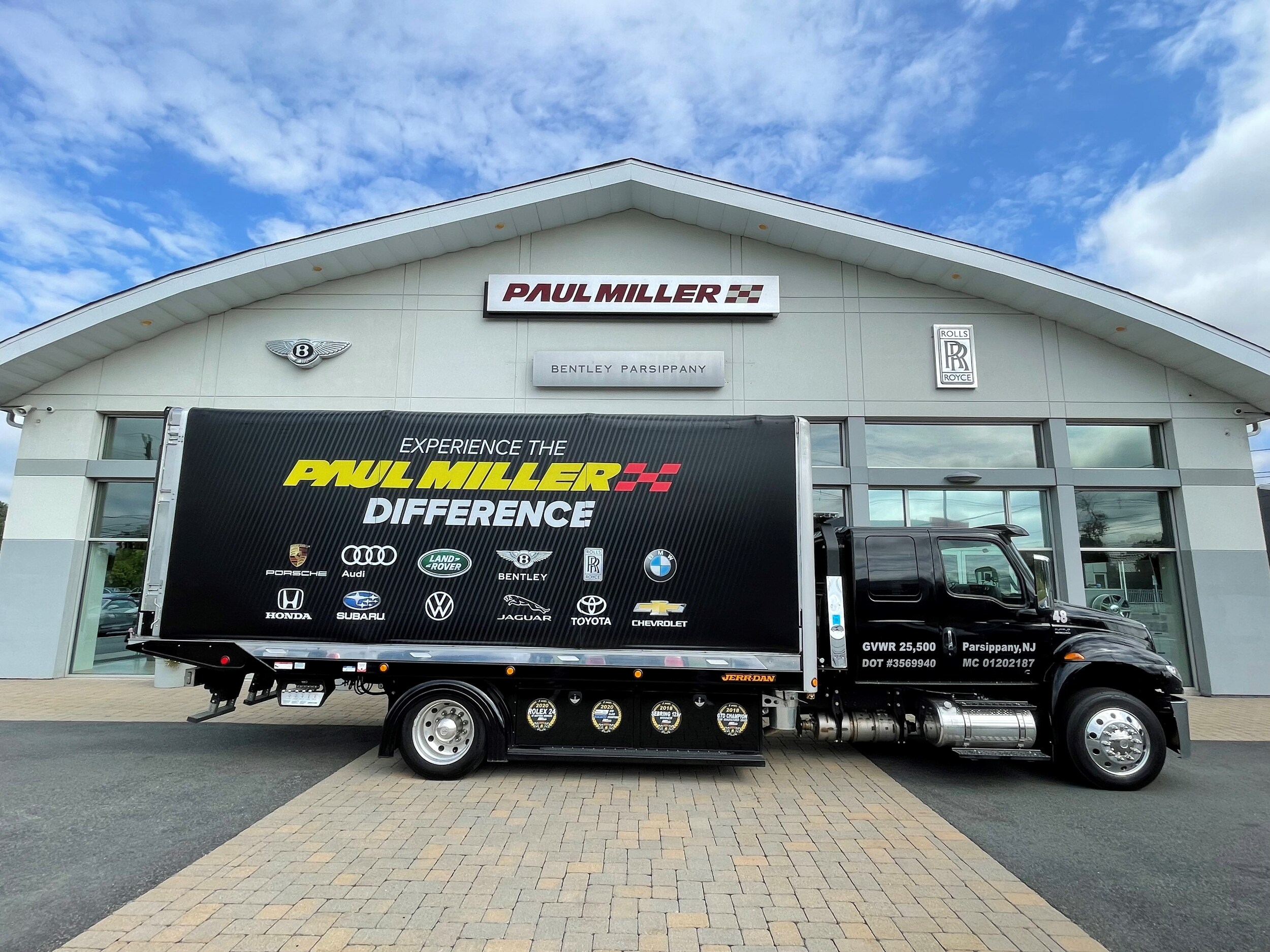 Roadside Assistance Available at Bentley Paramus
The only thing that's more aggravating than having car trouble is not having roadside assistance readily available. Thankfully, when you purchase your vehicle from Bentley Paramus, our roadside assistance crew is here to help!
Roadside Assistance for Any Issue
Whether you've been in an unfortunate accident in Middlesex County or you've gotten a flat tire on your drive around Morris County, contact our roadside assistance team and we'll be on our way to help. We offer roadside assistance for many problems and driving issues that may include:
Accidents
Flat Tires or Blowouts
Dead Batteries
Empty Gas Tanks
Locked Doors
Broken Down Vehicles
And Much More!
If you're experiencing a roadside assistance or emergency issue, don't hesitate to contact our Bentley Paramus dealership. Our roadside assistance team will leave right away to help you however we can.
Our Custom Transport Vehicle Will Take Care of Your Bentley Car or SUV
To accommodate our Bentley car or SUV drivers, we also have a custom transport vehicle that will take care of your Bentley model. This large truck is designed to properly store and carry your Bentley vehicle back to our Bentley service center. The custom transport vehicle isn't like a normal tow truck, as it's covered and built to handle any Bentley vehicle with care and concern.
Contact Bentley Paramus to Learn More About Our Roadside Assistance Program
Do you have questions about our roadside assistance team? If so, feel free to reach out to our Bentley Paramus dealership. We service a wide array of New Jersey and New York areas, including Bergen County, Morris County, and beyond.